Paul Baker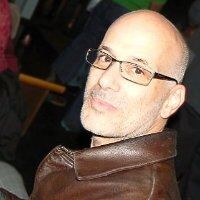 Information
Name: Paul Baker
Profession: CEO
Paul Baker is an American game developer from Santa Monica who worked as production and technology co-ordinator for Battlezone II: Combat Commander. He is currently resident in Serbia, where he works as CEO of Iamantisocial Entertainment.[1]
Baker studied Music at Santa Monica College between the years of 1977 and 1981. In 1991 he started work as a designer at Trimark Interactive, moving to Activision after a year and a half where he worked as audio director, tester, associate producer, and production and technology co-ordinator (in which capacity he worked on Battlezone II). After working at Activision for five years he moved between several studios, including Vivendi, Pandemic Studios, and Ubisoft, before founding Iamantisocial Entertainment in October 2012.[2]
As production and technology co-ordinator Baker was responsible for programming Battlezone II's installer, shell and intro video, creating support features and registration system, and handling the game's mastering and final build process.
Community content is available under
CC-BY-SA
unless otherwise noted.