For the biometalloid, see Core (planet).
Core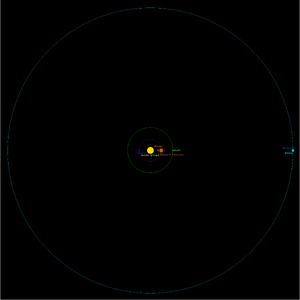 The Core system
---
Name: Core
Planets: 4
The Core System is a binary star system introduced in Battlezone II. The four worlds consist of: Mire, Bane and Rend, each of which host evidence of previous sentient life and Cthonian colonisation; and Core, the homeworld of the Scion Convergence.
Core, the biometalloid homeworld of the Scion Convergence trapped in a lagrange point between the two stars
An unnamed gas giant also situated in one of the system's lagrange points

Rend, a volcanic moon orbiting the gas giant

Mire, a garden world in the middle of the system
Community content is available under
CC-BY-SA
unless otherwise noted.