CRA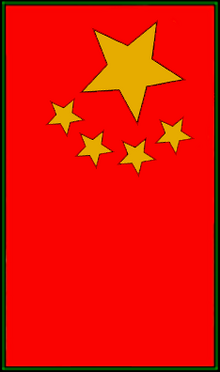 Information
Faction: Chinese Red Army
Home Nation: People's Republic of China
Era: Biometal Wars
---
Objectives
The CRA, or Chinese Red Army, was a secret Chinese space force equilivant to the American NSDF or Soviet CCA
The CRA were the best-kept secret of the Bio-wars, having employed cloaking technology and subterfuge to remain undetected by both the NSDF and the CCA. They were eventually discovered on Ganymede by the Black Dog Squadron, spawning the events of the Red Odyssey.
Unit Standards
Edit
Against NSDF and CCA forces, Chinese tanks and craft tend to be less durable than their direct counterpart, but this is compensated by additional ammo storage and the presence of a cloaking device which can allow CRA forces to get the first hit in engagements. Furthermore, CRA forces tend to be equipped by default with more powerful weapons than their counterparts, further making them a deadly opponent in the field.
Apperance
Edit
CRA forces have a colour scheme of black with gold and red detailing. Most CRA units have a five star scheme painted on.
Community content is available under
CC-BY-SA
unless otherwise noted.