Battlezone: The Red Odyssey Manual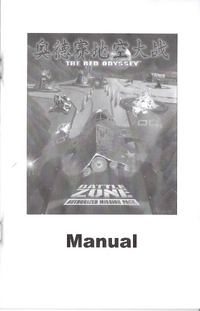 Information
Published: 1998
[pdf]
Battlezone: The Red Odyssey was distributed with a twenty-six  page paper manual.[1]
The HTML format manual distributed with Battlezone: The Red Odyssey. A PDF copy was created for Battlezone Gold Pack but was mistakenly left unincluded on the CD. When this was brought to Team Evolve's attention, the missing file was briefly distributed on their website.[2]
Upon the release of Battlezone 98 Redux: The Red Odyssey, the Battlezone Manual was replaced with a new version.
Community content is available under
CC-BY-SA
unless otherwise noted.