Battlezone Demo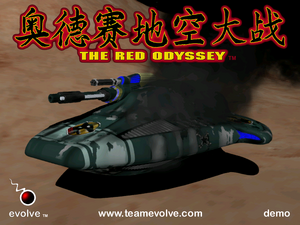 Information
Developer:
Team Evolve
Publisher: Team Evolve
Date: 1999-03-18[1] (scheduled 1999-03-07)[2]
Period: Late 1960s
The Battlezone: The Red Odyssey Demo was shipped on March 18th 1999 to promote Battlezone: The Red Odyssey, which had been released three weeks prior. There was only one release, which was made available through download and packaged on various promotional CDs. As The Red Odyssey contains no Combat Exercises the demo contains the first three missions of the Dogs of War campaign.
Unlike the Battlezone Demo's downloadable releases, the Red Odyssey Demo was packaged in a full installer. As there was no disc version the intro cinematic is not present, but the game does use the full version of the animated shell seen in the final release. As the expansion was developed using the release version of Battlezone the cheats are also usable, though unlike other demos the mission list cheat is disabled. Each of the included missions plays the same as they do in the retail version of The Red Odyssey, including the audio monologues played during the loading sequence which are absent in all versions of the Battlezone demo.
Interestingly the Red Odyssey Demo contains a copy of MakeTRN and the Map Editor Documentation even though the editor is inaccessible and netmis.txt even though Multiplayer is disabled.
There were actually two versions of the Red Odyssey demo released; the second, which was pushed out shortly after the initial release, included additional joystick support and included two missing prerequisite DLL files.[3]
References
Edit
↑ Battlezone: The Red Odyssey Demo, README.txt
↑ The Red Odyssey Demo on teamevolve.com (archived 2000-10-25)
Community content is available under
CC-BY-SA
unless otherwise noted.