Battlezone: Rise of the Black Dogs (Manual)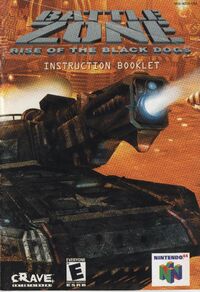 Information
Published: 1999
[pdf]
A short 35-page manual included with Battlezone: Rise of the Black Dogs, detailing the way the game works and how to play it. Much of the content is included in greater detail in the Battlezone Manual, but it does contain some content specific to Rise of the Black Dogs, such as information on the Arcade Mode, the three multiplayer gamemodes, and the pilot and commander modes.
Community content is available under
CC-BY-SA
unless otherwise noted.